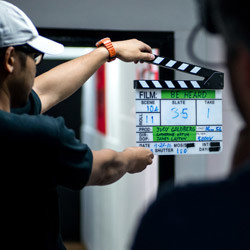 Did you know Kickstarter has already raised over a $billion for film projects?

Is it time to get your slice of that pie?
Successful Crowdfunding: How to design, run and complete an outstanding campaign to finance your film today.

When: Sat 23rd & Sun 24th July 2016
Where: Ealing Studios, London W5 5EP
How Much: £139

Crowdfunding for filmmakers is the financing holy grail.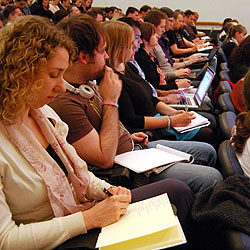 People who love what you are doing will give you money because they like you, your film or what you stand for.
And you never repay the money. You just make your film and make good on your promises to them.
Consider that months or even weeks from today, you could be on set shooting your movie with no debt to repay. Ever! No backers to answer to. You already have a great script, ideas for production and a mountain of passion… you just need the money right?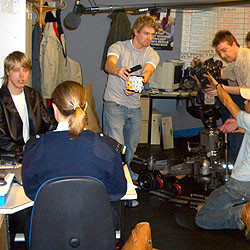 Is it time to stop waiting for the money to find you and to take full control of your destiny and get your film made? No more excuses.
And to be clear about Crowdfunding…
You are not risking your own money
You don't have to pay a penny back
You don't have to pay any interest
No-one gets to interfere with your project in any way
You own all the copyright and value in the film
Anyone can do it from their bedroom
No other form of film funding comes close.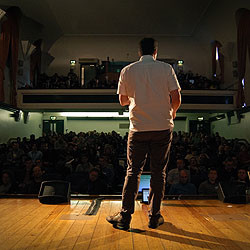 Stephen Follows will run this two day masterclass.
He has worked with all the major crowdfunding platforms and analysed over 50,000 filmmaking campaigns, revealing the secret hidden patterns behind the successes AND the failures too.
He will show you the specific steps you need to take to get your film financed. Not one day, some day, but now.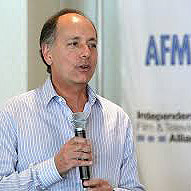 'No-one is doing data-driven analysis of the film industry quite like Stephen Follows' Jonathan Wolf – Head of the American Film Market
What will you learn?
Anatomy of a campaign – analysis of the content and perks of successful campaigns
Choosing the right platforms – which is best suited to your project?
How to convert interested people into backers and action – proven methods used by successful campaigns
How to draw in passing traffic – what triggers a stranger to back you?
Identifying new contributors – how others have found hundreds and thousands of new backers
Turning people into to promoters – why do some campaigns manage to mobilise an army of evangelists? How can you do this to help spread the word?
The $million model – how some films get enough to make their film properly
Making the pitch video that converts – what wording and content statistically gets more clicks and cash, and why?
Facebook, Twitter and other Social Media strategies – extend your reach into millions and how to do it
Paid for marketing and outreach – why it makes sense to invest a modest amount and why it has been proven to work (yes we know you don't have the cash, so add it to your campaign budget).
Building a team around you – you will need a dedicated core team. But why would anyone help you? There are proven strategies that will attract people who will evangelise your project.
The exact timeline – what you should do when, where and how much of your resources it will take up. This specific schedule is a step by step ladder to success.
Mistakes, errors and outright catastrophe… What they are and how to avoid these film and career killers.
Metrics and benchmarks – how to measure your daily progress and how to change strategy and tactics immediately
Full schedule HERE.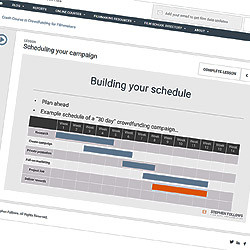 Get the online course free
Stephen has also created a world class online 'crash course' in Crowdfunding which you will get full access to after this masterclass.It has nearly four hours of video and 27 individual lessons.
This will mean that you can revisit the broad strokes again and again. Stephen will also share his full PowerPoint after the class.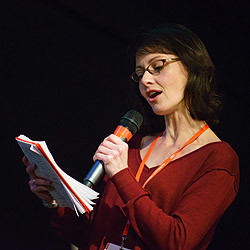 Leave Pitch Perfect and READY to get funded immediately
Using the knowledge and data Stephen shares, you will build your campaign at the class. This will cover titles, tag lines, pitch content, video notes and direction, perks, start and close dates, platform choice… Everything. And for the bravest, you can pitch and get immediate live feedback from Stephen. You will leave the event with a complete and outstanding Crowdfunding campaign fully built and ready to go. And one that you know will get results.
'I Feel exhausted but inspired. What a great masterclass!'
Tito Sacchi, Wrier/Director
Yes but…
I can figure it out as I go along… Successful crowdfunding takes research, planning and preparation. If you learn on-the-job then the best you can hope for is that you work out what you should have done before the time runs out. But it's still too late by then.
Crowdfunding is a gamble and I will "see what happens". If you just stick up a campaign and 'hope for the best' then you may as well try and fund your film via buying lottery tickets. But if you treat it as a professional and really earn the money then you can have a huge impact on your chases of success.
It's begging and I don't like that… You are selling something that people WANT. No-one will back you if they think you are a begging. You are a creative with something to say and do, and you need support to achieve it. You will lead from the front and attract backers who really LOVE what you stand for.
I don't have rich friends and family. Crowdfunding works best when you find new audiences and build your own community. You can use all manner of press, outreach and paid marketing to reach new people and turn them into backers.
It's a dark art to me. If you study past campaigns you start seeing the same things working time after time. The data reveals what works and what doesn't. Stephen has analysed all film crowdfunding campaigns on Kickstarter over a five year period and knows what works.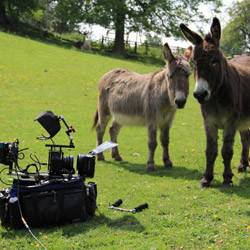 Sound like a lot of hard work?
Yes it is. But then again only you know how much you need your film to happen, and remember, Crowdfunding is the best money to find.
Climb the mountain or look at it. You choose.
When: Sat 23rd & Sun 24th July 2016
Where: Ealing Studios, London W5 5EP
How Much: £139

About Stephen - Stephen has produced over 100 short films and two features. He is the leading British film data analyst whose work is featured in mainstream media regularly as well as called upon by industry. He is also an award winning screenwriter in his own right, and is based at Ealing Studios.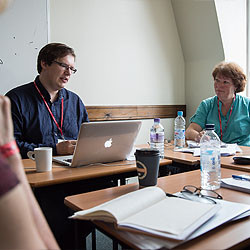 What people say about Stephens Past Masterclasses that we ran...
My Pledge To You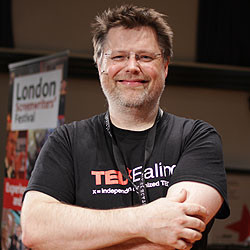 If your project is not taken to a whole new level during the workshop, I will give you a
full refund on the spot.  Remember, as an organization, we are in the trenches right beside you. We have made films, we are making films and we connect with hundreds of experienced filmmakers through the London Screenwriters' Festival. 
Chris Jones
Creative Director
www.LondonSWF.com

Terms and conditions
If you need to cancel your ticket purchase you can get a full refund up until 30 days prior to the first event. After that we cannot offer refunds. Refunds will be paid back promptly although there will be a 10% admin fee deducted. Alternatively, tickets are transferable to other people if you can find someone to replace you. We are happy to change the name on the ticket. Please allow 48 hours for this change to take place. We reserve the right to decline admission and offer a full refund in such circumstances. We reserve the right to change the venue. We reserve the right to cancel the event and offer a full refund.